Events at Slyce
BEER DINNER - NOVEMBER 16TH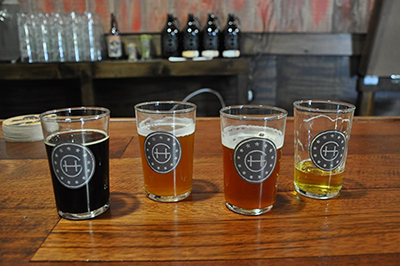 Join Us for our Gun Hill Brewing Company Beer Dinner
Monday, November 16th at 8:30 PM
Gun Hill is the first brewery to take up residence in the Bronx since Rheingold closed up shop there in the 1960's. A rep from Gun Hill will present a selection of specialty brews to be paired with a special tasting menu during an in-house event at Slyce. The cost is $60 per person, 21+ to enter. Our dining room will be closed to regular customers during this event, but take-out and delivery are available. Call in your order or use our web-based online ordering system!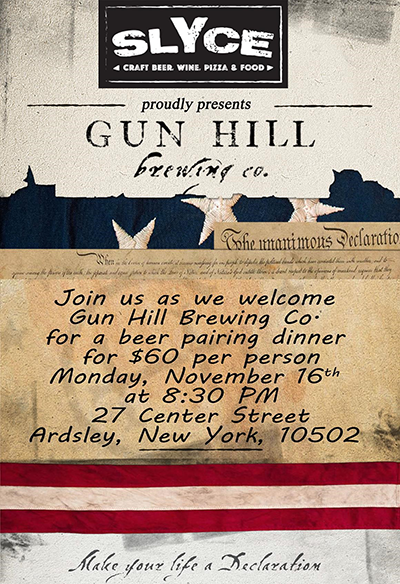 ACT NOW - SEATING IS LIMITED!
CALL US AT (914) 693-2664 TO RESERVE YOUR SPOT TODAY!